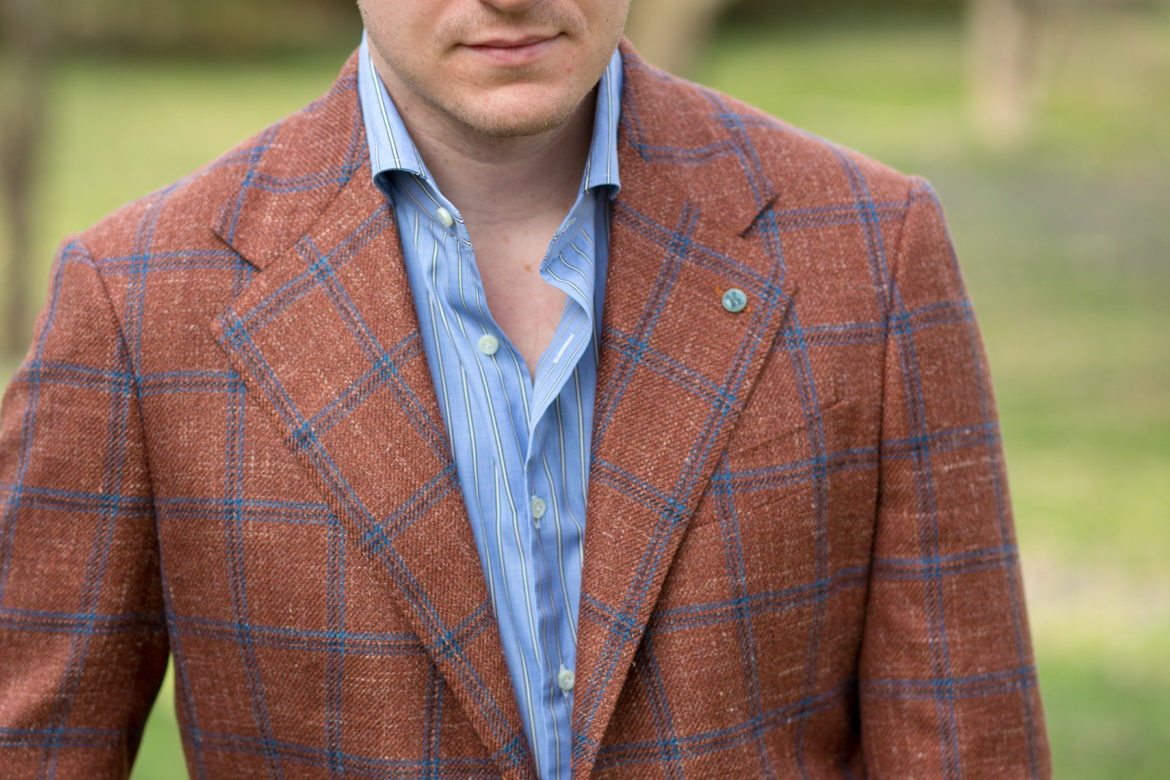 Part 0, Eidos at NMWA: Tailoring Brands I'm Into Post-Ciongoli-Eidos
This is the first post in a series about tailoring brands I'm excited about now that Antonio Ciongoli has moved on and Eidos has changed its aesthetic.
Before getting to those other brands, I have some good news: Antonio is gone, but his designs live on. No Man Walks Alone is continuing to carry Eidos in their signature cut, which may be the cut most associated with Eidos by tailoring enthusiasts. It began life as a modification to Antonio's Lorenzo cut, which was an homage to Florentine tailors (such as Liverano), who cut in a rounded silhouette with a beautiful half-moon arc shape that begins in the lapel and swoops down through the hem. The Lorenzo sold for one season (Autumn-Winter 2014), after which Antonio made some modifications with input from Greg Lellouche, owner of NMWA (closing the quarters a bit and lowering the button stance. Separately, Antonio made similar modifications to the Lorenzo and called it the Ciro, which other retailers such as Marcus Malmborg sold).
I'm guessing it's because NMWA is a valued retailer for Isaia (parent company of Eidos) that they're allowing them this special dispensation. Whatever the case, Greg told me that they have an order for tailoring coming in for FW2018 (with the first drop coming Friday, Sept. 28 at 1pm EDT), and that he has ordered for Spring 2019 as well.
In addition to the signature NMWA jacket cut are two signature trouser cuts well-loved by many: the Sal, which is a slim-straight flat front silhouette with a high rise; and the Lorenzo, which is likewise a slim-straight silhouette but features double forward pleats to make you feel extra Italian. Whether they continue to carry these signature cuts post-Spring 2019 is not yet determined.
I own nearly every cut designed by Antonio for Eidos, and like them each for different reasons. The NMWA jacket cut is a very versatile cut for anything. Ideally, I prefer it as part of a suit, because I tend to pair my sport coats with denim, and the wider lapels call a bit more attention to themselves than the more moderately sized lapels on the Tenero or Tipo lapels. However, that is only a preference, which honestly derives from my quasi-neurotic way of thinking about clothes. I own a two NMWA-cut jackets and wear them all the time with jeans and chinos.
As for trousers, I have a pair of Sal trousers (part of a Ciro suit), and love them as suit trousers. The high rise definitely means they're best when paired with tailoring—on their own, at least to me, they look grandpa-y. The Lorenzo's are beautiful and full of character—but probably something only menswear aficionados will appreciate. I had a pair and loved them for what they were but ultimately didn't like the silhouette they cut on me, so I sold them.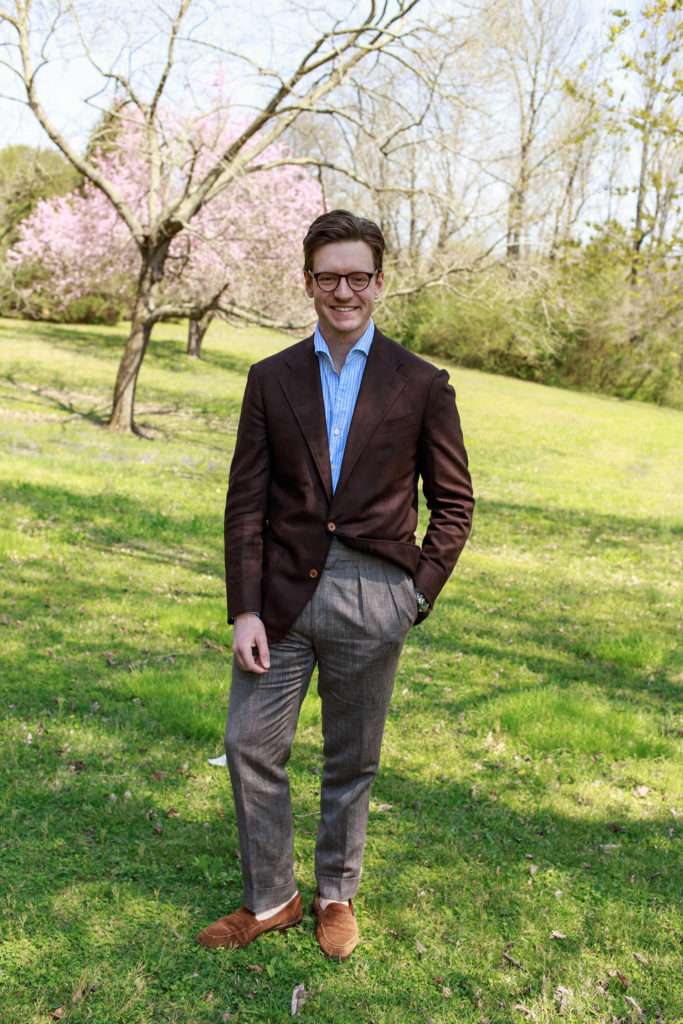 NMWA has received the first shipment of their fall order of Eidos, and at 1pm on Friday, it will hit the site to go on sale. Before then, if you've never bought from them, use my referral link to sign up for an account and get a discount on your first order over $250.