My Style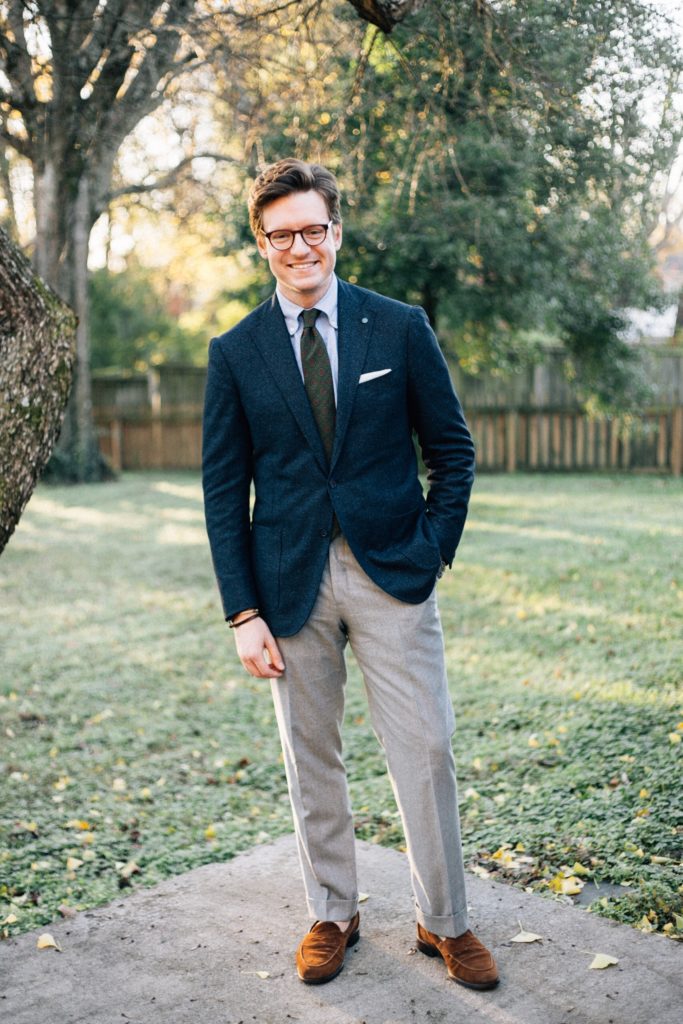 The process of narrowing down my aesthetic and determining my style has taken years. But at last I have recently settled on something that I'm comfortable putting in words: Ivy League sensibility with a generous dose of Southern Italian insouciance.
Ivy League is so appealing to me because it uses accessible fabrics and has an easiness about it—it's both comfortable and easy to look good in with minimal effort. I like to take the Ivy League aesthetic and apply a contemporary southern Italian cut and fit to make it more appealing.
If you've followed me for any length of time, you'll recognize that I am a major fan of Eidos Napoli. The reason is because the silhouettes Eidos produces in tailored clothing nail my style perfectly—a soft, un-padded, natural shoulder line; a flattering, fitted, yet not tight shape; and contemporary fabrics and design details. Obviously it is a big help that it fits me nearly perfectly right off the hanger, which will not be true for everybody.
But my aesthetic of Ivy League prep with Southern Italian tailoring is expressed exceptionally well in Eidos' collections. Chalk it up to design director Antonio Ciongoli being the grandson of Italian tailors and the son of an Ivy League college graduate in New England.
Whatever the case, this is my style, and this is what you'll find reflected most on this blog.
Recommended Brands and Shops
Of course I love Eidos, but I wear a lot of other brands, too. Here are the shops I have bookmarked and shop at regularly.