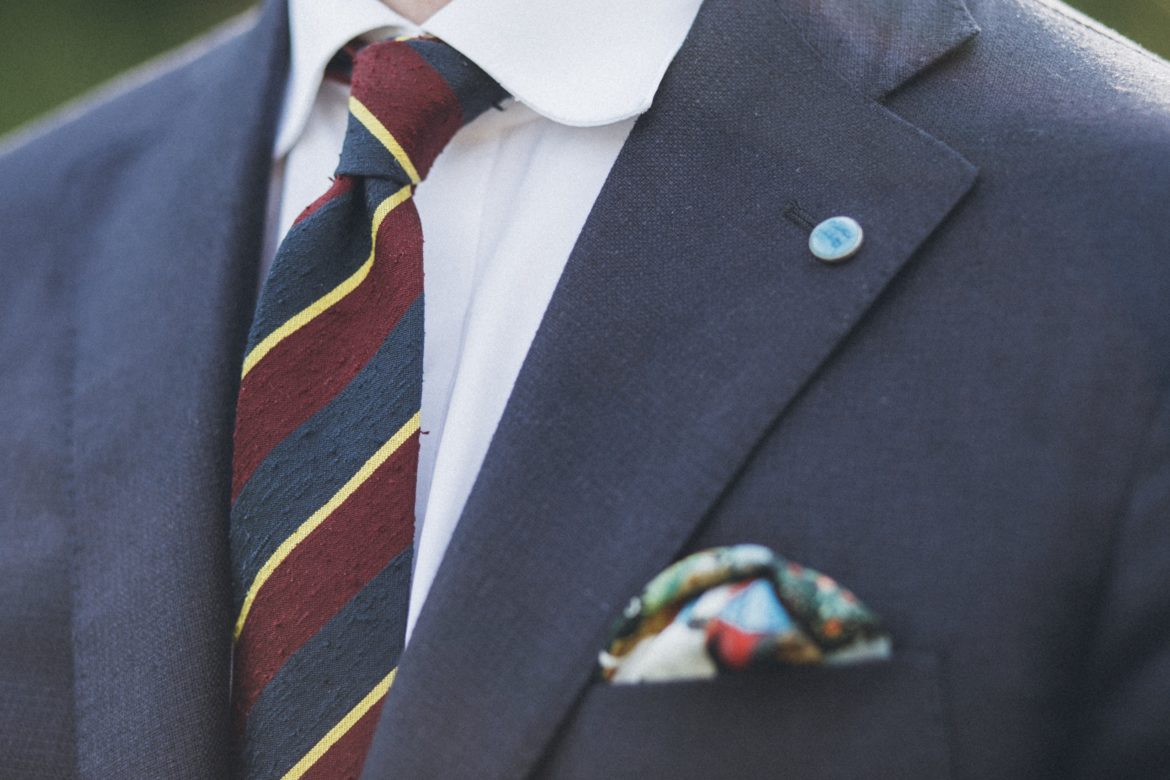 Introduction: Tailoring Brands I'm Into Post-Ciongoli-Eidos
When #menswear was at its absolute peak (or possibly even slightly just after its peak) with Italian-made suits, leather-bottom dress shoes and sprezzatura on everyone's lips, Antonio Ciongoli brought his brain child Eidos into the world.
The first collection, called "This Is Rome," introduced a likable and approachable angle to what everybody was clamoring for. He hit all the normal bases (full-canvas, made in Italy, soft shoulder, spalla camicia, barchetta, lower patch pockets, etc.), but what made Eidos unique was his absolutely killer eye for great, interesting and textured fabrics.
Being from New England, he also brought a Northeastern sportswear feel to it (plaid, parkas, OCBDs), making Eidos a kind of updated Ivy combined with Southern Italian sprezzatura. That vision meant so much to me, and his execution so good, that my my wardrobe has more Eidos than any other single brand in it—that includes tailoring, knitwear, and dress shirts. 
Of course #menswear faded, the resurgent Ivy obsession faded, too, and hype streetwear took over. None of this is new truth. Antonio responded to those changed market conditions, resulting in collections with more simplified color palettes, which focused more on knitwear and sportswear as they tended to sell better. But the market being what it was—and combined with continuous problems with logistics and execution by the factories—meant many retailers simply dropped the brand in exasperation.
Last June, Antonio left Eidos to start something new. That something is 18 East, a new brand under the Roller Rabbit umbrella, and as before, Antonio is taking his incredible eye for textiles (and interest in doing something different from a business perspective, which was part of his original vision for Eidos) with him. I appreciate the brand wholeheartedly and wish him all the best (so far I own a tee and bought my wife a pair of PJ pants; but I foresee knitwear in my future).
Now that Eidos is under the helm of Simon Spurr, many have asked me what I think of his direction for the brand. I've been taking a wait-and-see approach, because I almost never "get" fashion look books or runway shots (even Antonio's last few from Eidos). However, now that it's starting to arrive in stores, my overarching feeling is that Mr. Spurr is simply designing for a different customer than me. There is some knitwear and outerwear I dig, but the tailoring is not for me. Not a knock, just my taste.
In light of that, and given Antonio's focus on casual clothing (which is great, has its place, but is not the focus of my blog at this time), I've cast my eye abroad to seek who makes tailoring that is worthy to take on the mantle left unworn by the new Eidos. In this series of articles to be posted over the next several weeks, I'll be posting about those brands who are making a tailored product I actually see myself buying and wearing. They range in price, being approximately equal to or less expensive than Eidos has been the last few seasons. Likewise, they range in quality from similar (or better) to lower.